Great Perth Bookkeeping Training
Accountants report they spend up to 30% of their time fixing the mistakes made by inexperienced and/or unqualified "bookkeepers".
What you might save up front on low bookkeeping fees can easily be lost and more if your accountant needs to spend several hours fixing up the mess left behind.
This is why Great Perth Bookkeeping offers cost effective on-site staff training and support. If you or a member of your staff need help with using a bookkeeping programme or assistance with how to complete regular bookkeeping tasks, we are here to help.
Attending a software course for a couple of days doesn't magically turn someone into a bookkeeper. To use the software effectively they must also understand the accounting principles involved. When it comes to accounting systems the oft quoted cliché, "garbage in = garbage out" is unfortunately all too common.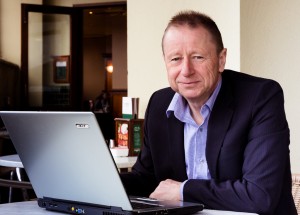 At Great Perth Bookkeeping Proprietor Dean Craig has six years' tertiary education and more than twelve years' professional experience helping small businesses manage their day to day accounting and compliance needs. More relevant than classroom training we will get your staff up and going in YOUR workplace. Each business is unique so we will show you the hows and explain the whys that are specific to YOUR requirements. We only teach best bookkeeping practices to ensure that you get the results you need when you need them.
Rather than having to go off site for a few days to a costly training course where you will rush through programme features and capabilities that you may never use we come to you to work in YOUR environment to address YOUR issues. We will take note of what you need to get the job done and as part of the package we will prepare a customised hand book that you can refer to whenever you need. And if there is anything you need additional clarification about you can simply call us for up to thirty days after and we will assist over the phone for no further charge*.
If you or your staff need basic bookkeeping or accounting software training complete the Contact Form or call 0412 980 455 today for more information about our great Perth bookkeeping training solution.
*Four hours minimum on-site training applies.