Great Perth Bookkeeping – Here's a little About Us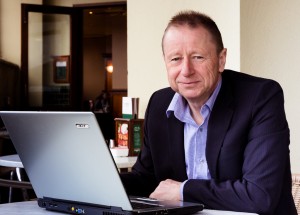 Great Perth Bookkeeping is a Registered BAS Agent and bookkeeping specialist with more than twelve years' experience assisting Perth's small to medium businesses manage their day to day accounting and compliance needs. Based in Australia we can assist clients from anywhere with an internet connection.
Our mission is to empower business owners with access to their financial information that is always right up to date and available at any time, from anywhere.
With accurate, up to date information at your fingertips the view ahead is clear.
Proprietor Dean Craig is a Registered BAS Agent  and an accounting graduate. As an accounting graduate he understands the deeper accounting issues underlying basic bookkeeping practices and has a clear view of what accountants need to get their jobs done in the most efficient manner.
Great Perth Bookkeeping is an Accredited Licensee for the Pure Bookkeeping System. Developed in Australia and proven on hundreds of delighted clients, the Pure Bookkeeping System is a uniquely structured and systematic approach to bookkeeping which delivers impeccable bookkeeping outcomes. Find out more about Our Bookkeeping Systems.
Accountants say they spend up to 30% of their time fixing mistakes made by inexperienced or unqualified bookkeepers. Wouldn't you rather they spent that time giving you advice and helping you reach your goals instead?
Great Perth Bookkeeping employs the latest in technology and online accounting solutions to deliver your accounts faster, more accurately and able to be accessed from anywhere with an internet connection. And because it's online, your accountant or financial advisor can easily access the same information at the same time to give you the best possible advice.
Great Perth businesses deserve Great Perth Bookkeeping